Digital HDTV 16:9 Remote Broadcast TV Truck | Houston > TX
Outdoor TV Production Facilities
Being a leader in video production is nothing new for us. Our videography crew has the equipment to make your next production a big success. Our truck has filmed some of the best productions nationwide with some of the biggest networks. Not only is our truck well equipped, but we are very knowledgeable to ensure that your production goes without a hitch. Check out our equipment list and pictures, contact us for a hassle free quotation on your next production!
Our Truck has more power per square foot than many others on the road with room to grow! It will easily fit in smaller places that bigger tractor trailer TV trucks cannot fit.
NTSC HD-SDI Digital Truck 16:9, 1080i, 720p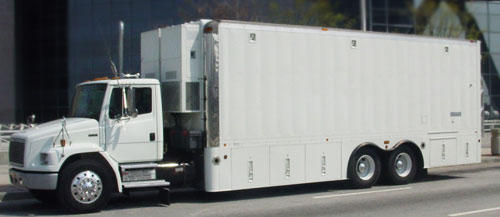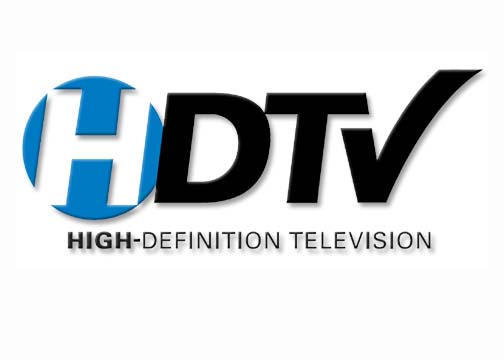 Finally, a High Quality, Feature Packed, Reliable High Definition Digital TV Truck for an affordable price! We have a truck that is allowed to provide you with flexibility, redundancy, and plenty of control that professional shoots like yours deserve, contact us today to discuss how we can make your next production a success! Discount Rates available for multiple bookings.
Switching: Grass Valley Kalypso 4M/E W/ Programable Clean Feed 80 Input, 40 Output
6 DPM, Flexi-Key, Chroma Key, 8 Channels Still Store, Split M/E Option, Clip Cache, Redundant Power on both Frame & Control Panel, Local Aux Panel, Remote Aux Panel, Touch Screen (NEW)

Black Magic TV Studio HD 720p/1080i 6 Input Switcher
Graphics: Chyron Duet Dual Channel 5.25 Lyric Software
Audio:
Yamaha M7CL 48 Channel Digital Mixer, 16 Assignable Omni-Outputs & Digital Out - NEW
Can Be Controlled via Ethernet/iPad
24 Analog Audio DA's
DT-12 Cables and Fanouts & Boxes
DigiCart w/ Remote & Keyboard
Lectrosonic Portable Wireless IFB Transmitter & Receiver. RTS, Clear Com, Line Level Compatible
Video:
4 - Sony HXC-1000 (Wired For 5)
2 - Sony 5" LCD Viewfinders 2 - Sony 2" ENG Viewfinders 48 Video DA's
Vinten Tripod Heads (Vector 70s)
ITE Tripods
O'Connor Tripods
Tape:
1 Sony A500 DigiBeta Recorder
4 Sony BVW-75 Player/Recorder w/ Slo-Mo (DT)
1 Sony DSR-DR1000 DVR
1 Omega Fast Foward (FFWD/FWD/FF) w/ Lance Controller (2 Channels)
2 DVD Recorders (Route-able)
EVS (Elvis) Hard Drive LSM - Live Slow Motion - 6 Channel, 4 In-2 Out (New)

Other:
RTS ADAM Matrix, 96 Ports
10 Wet Lines 8 Channel IFB
2 KP-32's
4 KP-12's
3 KP-96's
10 Powered Two Wire RTS Channels (2 Studio Technologies Model 47's) 24 SAP Ports (12 on IO) 13 RTS Boxes
4 Announcer Boxes with Senheiser Headsets
48x40 Analog Pesa Router
64x64 HD-SDI Pesa Router
Lowell Light Kit (4 Omni's)
8 Line PBX Avaya Partner II Phone System
2 Telos Link
2 Getners
Telestrator on Board

2 Leitch DPS-470 Frame Syncs w/ SDI and Embedded Audio
2 Leitch DPS-475RC - Remote
6 Leitch DPS-465's
Ready to Book Us: Contact Us today for a hassle free quote!