Unit B - John 40' Straight 4K Broadcast TV Truck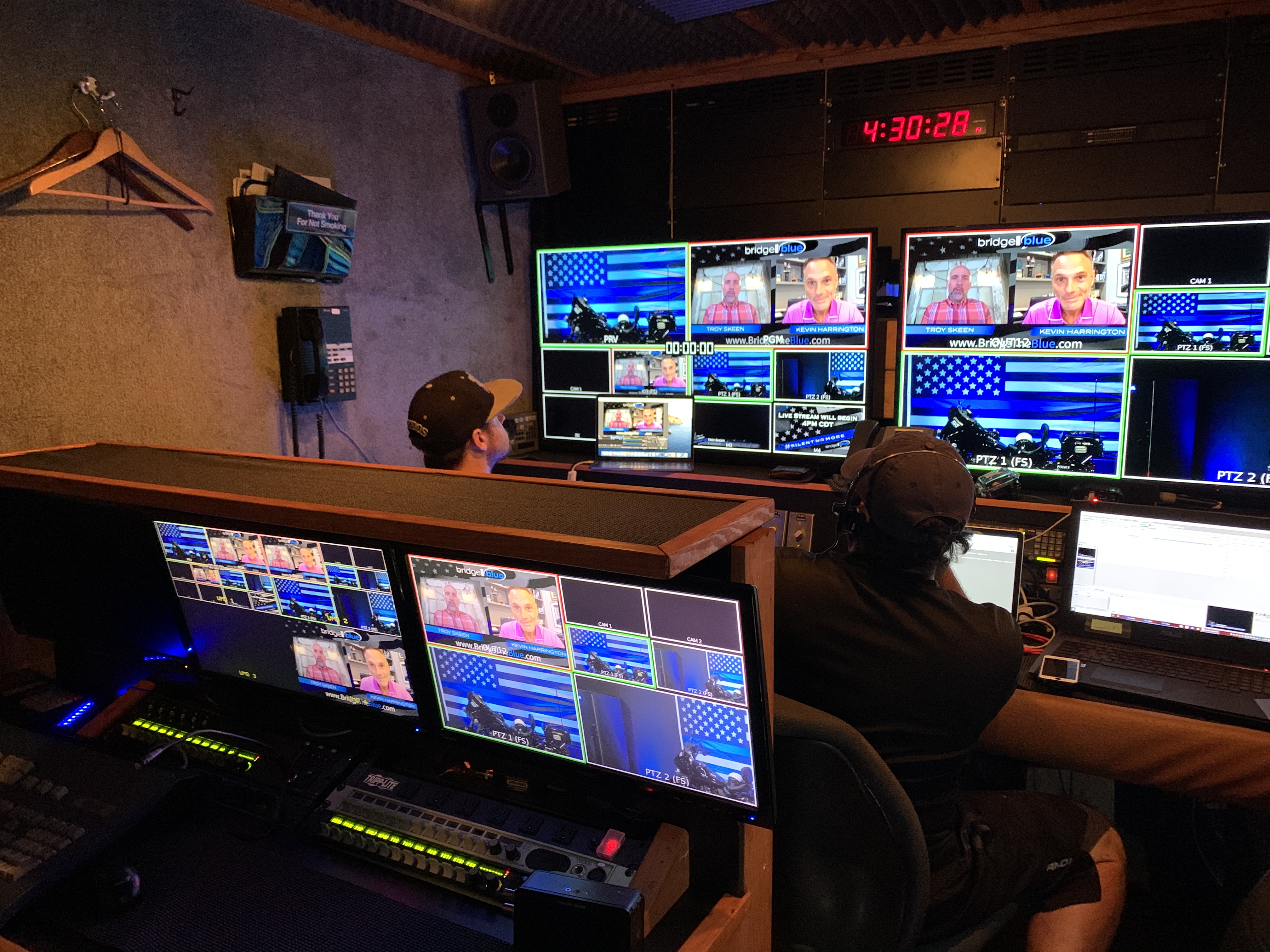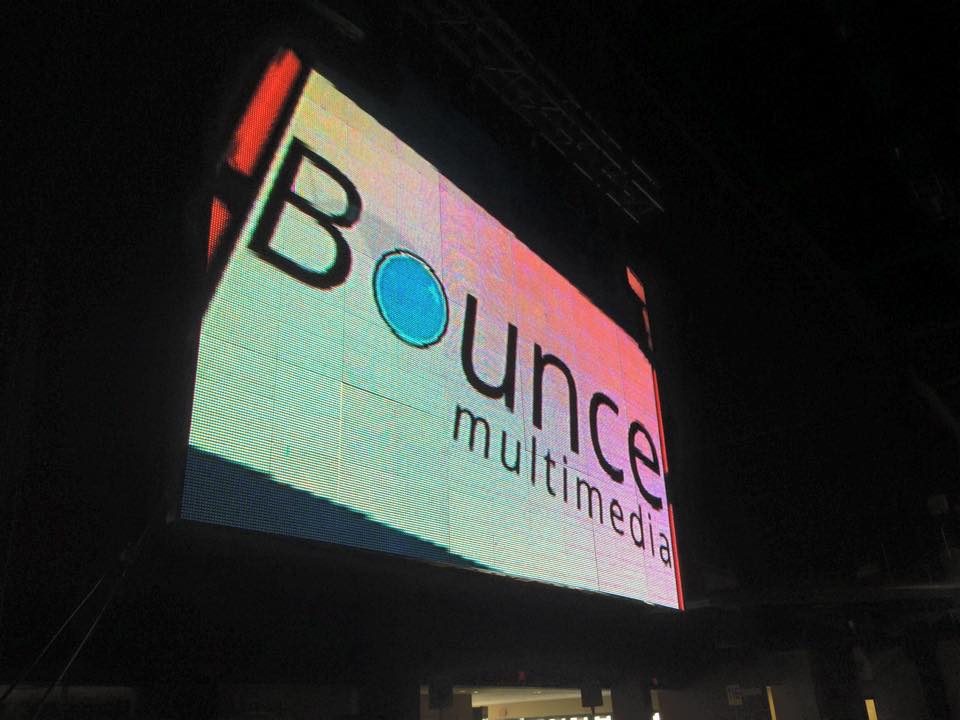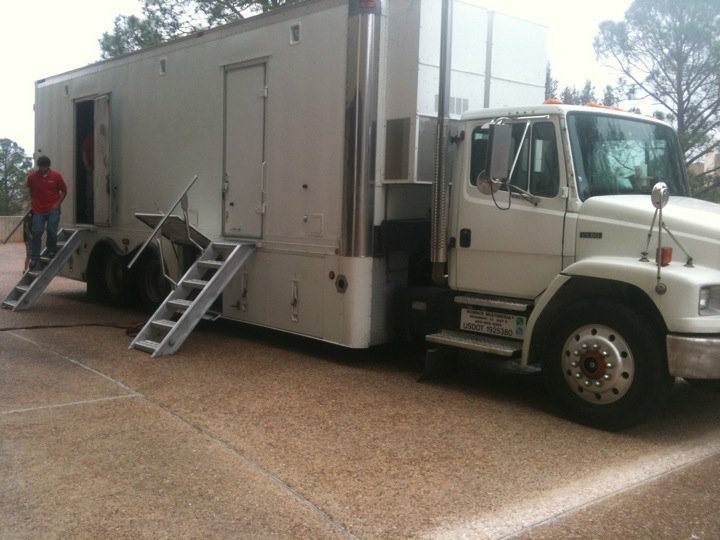 Recently Renovated in 2020!
When you are looking for a flexible but professional production in a truck with many options contact us. Our mobile television truck has been designed to rapidly setup for smaller high school and regional broadcast network sports productions. Crews will appreciate the ease and use of operating our truck. Contact us today to discuss our television and truck and why we are Texas' leader in independent mobile tv truck remote facilities.
Production Systems
Ross Carbonite 2ME Switcher
Still Store Built In
Omega Fast Forward Dual Channel w/ Lance Controller
Graphics
VizRT Dual Channel (FOX and ESPN Compatible)
Chyron Duet 2-Channel - 5.25
Monitor Wall:2 Multiviews
Video
Studio Cameras
5 HXC-100 Cameras (Any combination of Hard/Handheld)
Lenses
1 Canon 70x
2 Canon 45x
Tripods
3 VINTEN Vector 70 pan heads
3 ITE heavy duty tripods
2 VINTEN vision 12 tripods
Portable Lighting
1 LOWELL Light kit 5 Omni's
Dracast LED Light Kit available upon request
DDR & Tape
6 Channel EVS. 4 In - 2 Out Configuration
2 AJA KiPros
2 DVD Recorder units
Intercom
RTS ADAM 64 Port System
RTS 12 Powered 2-Wire channels, 4 IFB channels
RTS Source Assign Panel (26 port)
1 RTS 8 Channel IFB
2 RTS KP32
6 RTS KP12
8 Telex PH-8 light weight headsets
4 Daltech Announce Boxes
4 IFB- RTS 4030's
9 RTS BP-325 Dual Channel Beltpacks
9 single & dual muff BEYERDYNAMIC headsets
5 UHF Radio's (walkie talkies)
4 line Avaya Partner II phone system
Audio
Console
55 Channel, 32 Fader, Soundcraft Performer 3 w/ MADI & DANTE Cards
2 Genelec powered monitors
1 Digicart w/ remote control
1 CD Player
2 GENTNERS SPA-3 phone couplers
1 TELOS LINK
2 RTS TIF Interfaces
8 96 point bantam patch bays
Microphones
4 Sennheiser HMD 26-II talent headsets
2 Sennheiser MD46
2 Sony ECM-77 Lavs
2 Audio Technica AT8035
4 Audio Technica AT897
**Big Ears Available upon Request
Engineering
32x32 Utah Scientific HD-SDI Router
6 RTR heads
23 Audio DA's
13 Video Patch bays
1 Leader Wav/vec scope
Misc Gear
4500'+ Triax Camera Cable
1500'+ DT-12 Audio Mults with Fan-outs & Boxes
175' Power Feeder Cable per leg (Single Phase 2 Hots, 1 Ground/Neutral)
1340' of Coax, XLR, Short Triax
4 - Throwdown Monitors