We're Hiring - Sales Represenative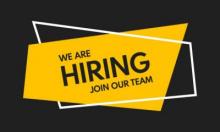 We are excited to announce that Bounce Multimedia LLC is currently seeking qualified candidates for the position of Sales Representative.
Company Overview:
Bounce Multimedia LLC is a leading provider of video production, TV production truck, AV rental, sales, service and installation services. With several years of experience in the industry, we offer innovative solutions to clients across various sectors. Our state-of-the-art equipment, talented crew, and commitment to excellence have established us as a trusted partner for businesses seeking exceptional audiovisual solutions.
Position Overview:
As a Sales Representative at Bounce Multimedia LLC, you will play a crucial role in driving business growth and expanding our customer base. Your primary responsibilities will include:
- Developing and executing effective sales strategies to achieve or exceed sales targets.
- Identifying and pursuing new business opportunities through prospecting and lead generation.
- Building and maintaining strong relationships with clients, understanding their needs, and providing tailored solutions.
- Collaborating with the production team to ensure seamless project execution and customer satisfaction.
- Conducting product demonstrations and presentations to showcase our offerings effectively.
- Negotiating contracts and closing deals while adhering to company policies and guidelines.
- Keeping abreast of industry trends, competitors, and market conditions to identify opportunities and challenges.
- Providing regular reports and updates on sales activities, pipeline, and forecasts to the management team.
- Participating in trade shows, conferences, and events to promote our services.
Qualifications:
To be considered for this role, you must possess the following qualifications:
- Minimum four years of experience in sales, preferably in the audiovisual or related industry.
- Proven track record of meeting or exceeding sales targets and driving business growth.
- Excellent interpersonal and communication skills, with the ability to build rapport and establish long-term client relationships.
- Strong negotiation and closing skills, with a focus on customer satisfaction.
- Knowledge of video production, TV production trucks, AV equipment, and installation services is highly desirable.
- Physical ability to lift and move objects weighing up to 50 pounds.
- Reliable transportation to travel to client sites and industry events as required.
- Self-motivated, goal-oriented, and able to work independently as well as part of a team.
- Proficiency in using CRM software and other sales tools.
Application Process:
If you are interested in joining our dynamic team and believe you meet the above qualifications, we invite you to apply for the Sales Representative position at Bounce Multimedia LLC. Please submit the following documents to travis [at] bouncemultimedia.com by June 30, 2023.
- Updated resume highlighting your relevant experience and qualifications.
- A cover letter explaining why you are interested in this position and how your skills align with our requirements.
- Any additional supporting documents or references that showcase your sales achievements.
Compensation & Benefits:
As all situations are unique to everybody, employment terms are to be negotiated prior to hiring.
Please note that only shortlisted candidates will be contacted for further evaluation and interviews.
At Bounce Multimedia LLC, we value diversity and equal opportunity. We encourage individuals from all backgrounds to apply.
Thank you for considering this opportunity.